WEB DESIGN LEICESTER REVIEWS
Web Design Leicester Reviews. Good reviews and appraisals are vital for all types of companies' image.
Leicester Website Design based near Market Harborough Leicestershire. Designing websites since 2006 has always put the client first. This has many benefits. Return business, site upgrades and rebuilds. Continuing support with internet promotion. Guidance on new trends and how to stay on top. Website design is moving at an ever-increasing pace. It's our purpose to be there at the forefront this allows us to offer the best service to all our clients.
We will work with you to suit your budget.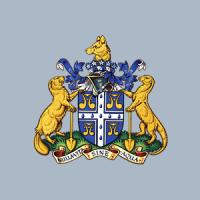 The Worshipful Company of Water Conservators
Our organisation's website was set up by one of our member's friends, who then moved to America. Communications became very difficult and upgrades to the site were impossible. We contacted several local web design companies and found Leicester Website Design the most helpful. We decided to have a website with a Content Management System, so we're fully in control of updates. The end result is first class.

Our company is ecommerce selling AutoCAD DXF format files. The customer makes a purchase and the files then become available for download. This is quite a complicated programming set up to avoid copying the files for resale. After discussing this issue with various web design companies, LWD suggested the best solution. It works well the site is well optimized and we have many satisfied customers.

We are a new business startup and are following the trend for online shopping. Our online store was developed by a local company as we required training and support close by. New products are being added regularly with an easy to use content management system. We also host our site with our web design company.

We are a company based in Leicester. We decided it was time to upgrade our website. A new modern up-to-date design and improved SEO for the entire site. It was essential that the site had an easy to use content management system. We are adding new products all the time. After discussing our requirements with several web design companies we decided to go with Leicester Website Design.

Our organization concerned with environmental issues required a straight forward none complicated website. A site that helped to put forward our organization's message. This was fully achieved and was designed on a test server before going live. This gave us the possibility to comment and ask for changes during development. Mark and his team have done an excellent job.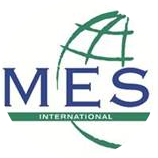 Our company realized that by have an ecommerce website developed we could profit form our ex demo and recycled products. Online with quick payment before goods dispatched would save our company time and effort. Leicester Web Design, a local web design company. They produced a comprehensive proposal and offered hosting in the package.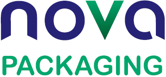 Our site needed a full revamp. We contacted a few local web design companies. Our company being in the packaging and design business wanted a nice and easy to navigate company profile site. Leicester Website Design have produced for us exactly what we were looking for. They also handled setting up a hosting package.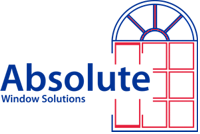 Absolute Window Solutions
We were looking for a company that specialised in SEO. And mobile responsive web design. After a meeting with Leicester Website Design. We decide this is the right company for us. The new site built to a high standard. Communications were excellent. During and throughout the project development. The new website went live. Our ranking jumped two and three pages. Inquiries up fifty percent. Hiring Mark and his team was the right decision.

We decided our company needed a new up to date website. We need a web design company in Leicester that could offer ongoing support, as we update bus times and routes on a regular basis. Leicester Website Design assured us they are available for updates, even with short notice. They have not let us down, very pleased.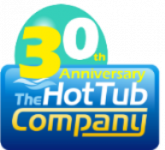 Our website was ready for an update. After contacting many web design companies, we decided to go with Leicester Website Design. From the first contact we were impressed at the speedily response. The quote was good and within budget. On completion of the project we are very happy.

Narborough Windows And Conservatories
We are writing a review for Web Design Leicester. They built for us a very modern clean looking company profile site. We have also moved up with SEO ranking, which has directed more customers our way. Good service and communication. 

Social Care And Education
We are an employment agency in Leicester. It became noticeable to us. More and more of our inquiries from our website came from mobile devices. We contacted Leicester website Design. And asked them to develop a mobile friendly website. A site which was easy to use on desktop and phone. The result is first rate.

Leicester Forest East Physiotherapy Clinic
We were looking for a web design company in Leicester. With Content Management System Training.
Leicester website design built our website to a high quality. It included a bespoke content management system. After an outline of the project we contracted Leicester Website Design. For the site development and ongoing in-depth training for staff members. The sessions have gone well. They have been very informative. The CMS logical and easy to use. The trainer is very professional and at the same time pleasant. Easy to understand and patient. With answers to questions person to person. All with a none technical approach

After a slow two years due to the current situation with the hospitality industry, we spent the time creating a new website, ready for the upturn. Our current web design company Leicester Website design has always served us well so we decided they were the best company to stay with. 

I have recently started a new Law Firm. Having worked with Leicester Website Design before on other projects, and was very pleased it seemed the obvious chose. The new website was completed on time and full cooperation was on offer during development.
David Sleight Conservation
We were looking for a local web design company that could develop a modern looking website but at the same time fit in with our company image. Results first class all we wanted was delivered on time.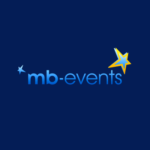 Web Design Leicester for MB Events Entertainment. We needed a good web design company for our new website. Leicester Website Design was recommended to us. We now have a very modern and slick looking website which we are very pleased with.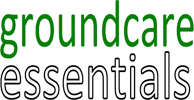 Our eCommerce website had been running for ten years and our company needed something new and fresh. I phoned Leicester Website Design on a Saturday morning and was surprised when the office was open and I could discuss my requirements. We went ahead and I can call any time and get an immediate response. This is great for my business.

Mittons Carpets Furniture Retailer
Mittons Carpets Furniture Retailer. Leicester website recent updated our website. New look and feel, new graphics and other features. The site is mobile responsive. This is great for my fitters when on site as they can view website products on their phones when with customers.